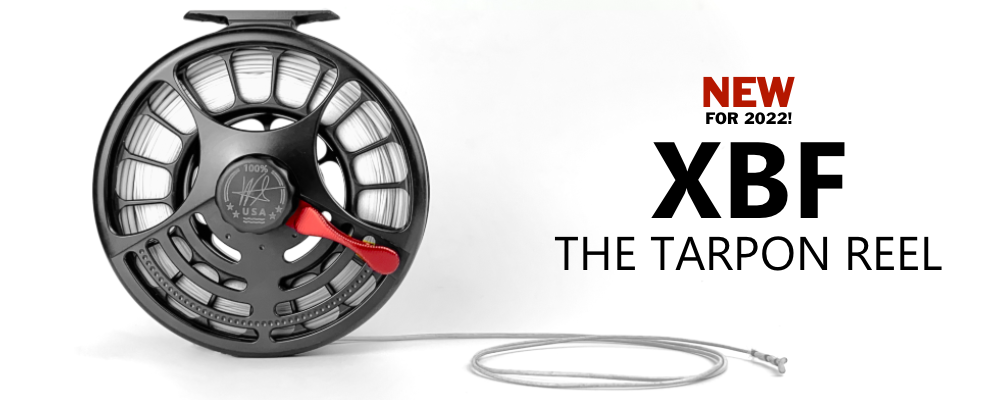 THE BENEFITS OF THE LEVER DRAG
- "Free" to "Maximum" predetermined drag pressure in 140 degrees
- Know where your drag is set at all times
- Unnecessary to switch hands to change drag pressure when fighting a fish
- Strip line without changing predetermined drag pressure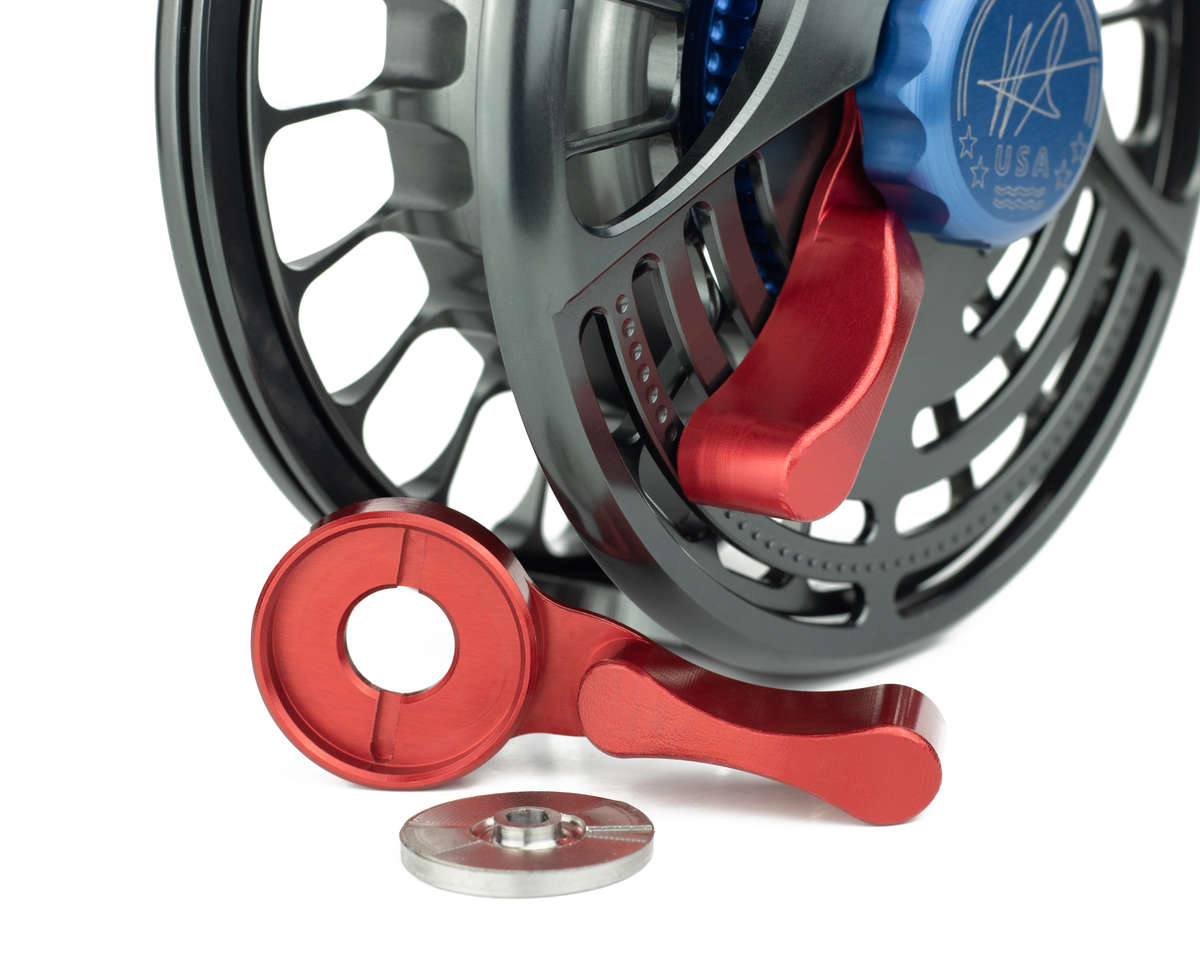 UNDERSTANDING THE LEVER DRAG
The Lever Drag Fly Reel uses a Preset Dial (blue) and a Drag Lever (red). Set your desired maximum drag pressure by adjusting the Preset Dial. The Drag Lever allows anglers to gradually go from the "Stripping Position" to "Maximum" drag pressure by adjusting the lever backwards.
HOW TO SET DRAG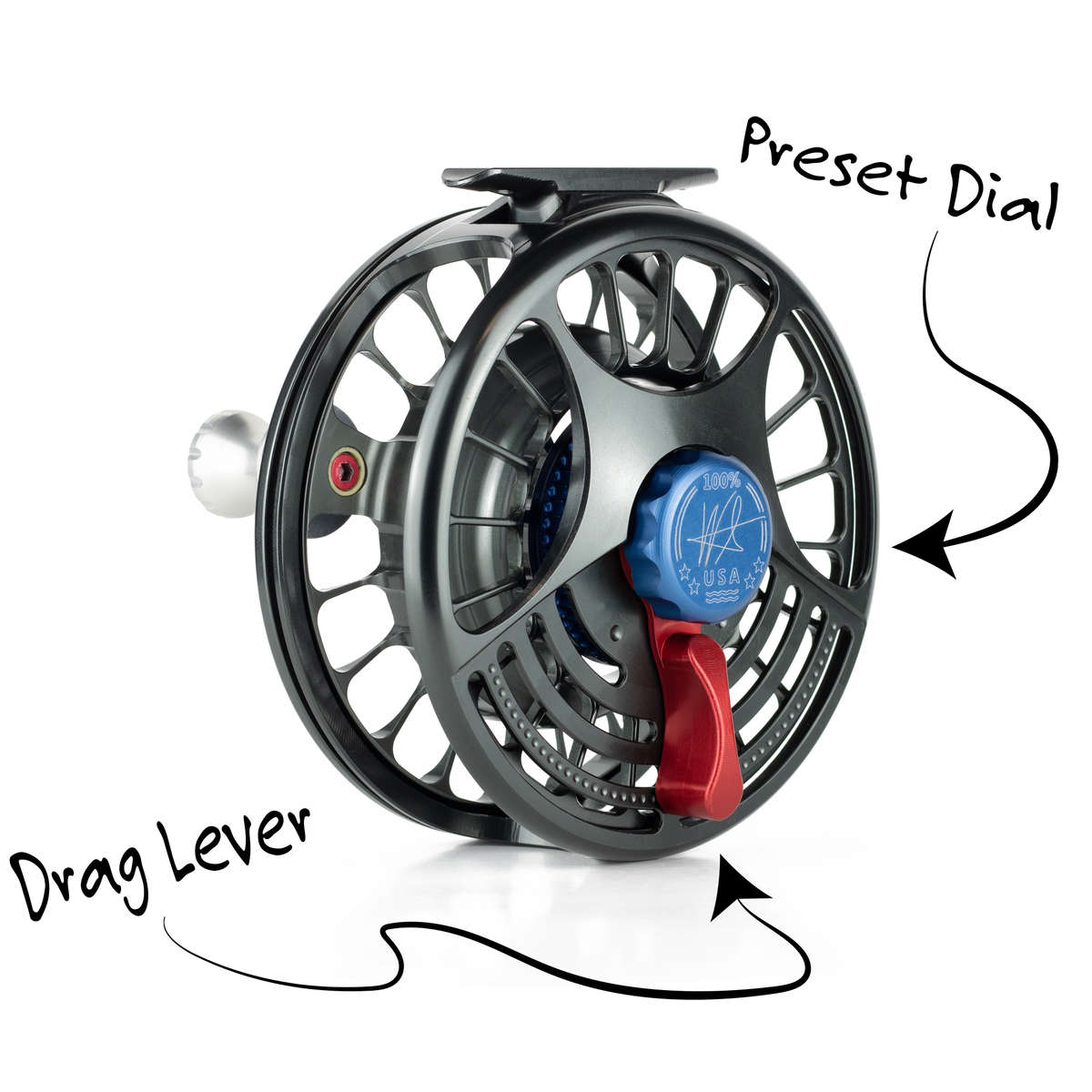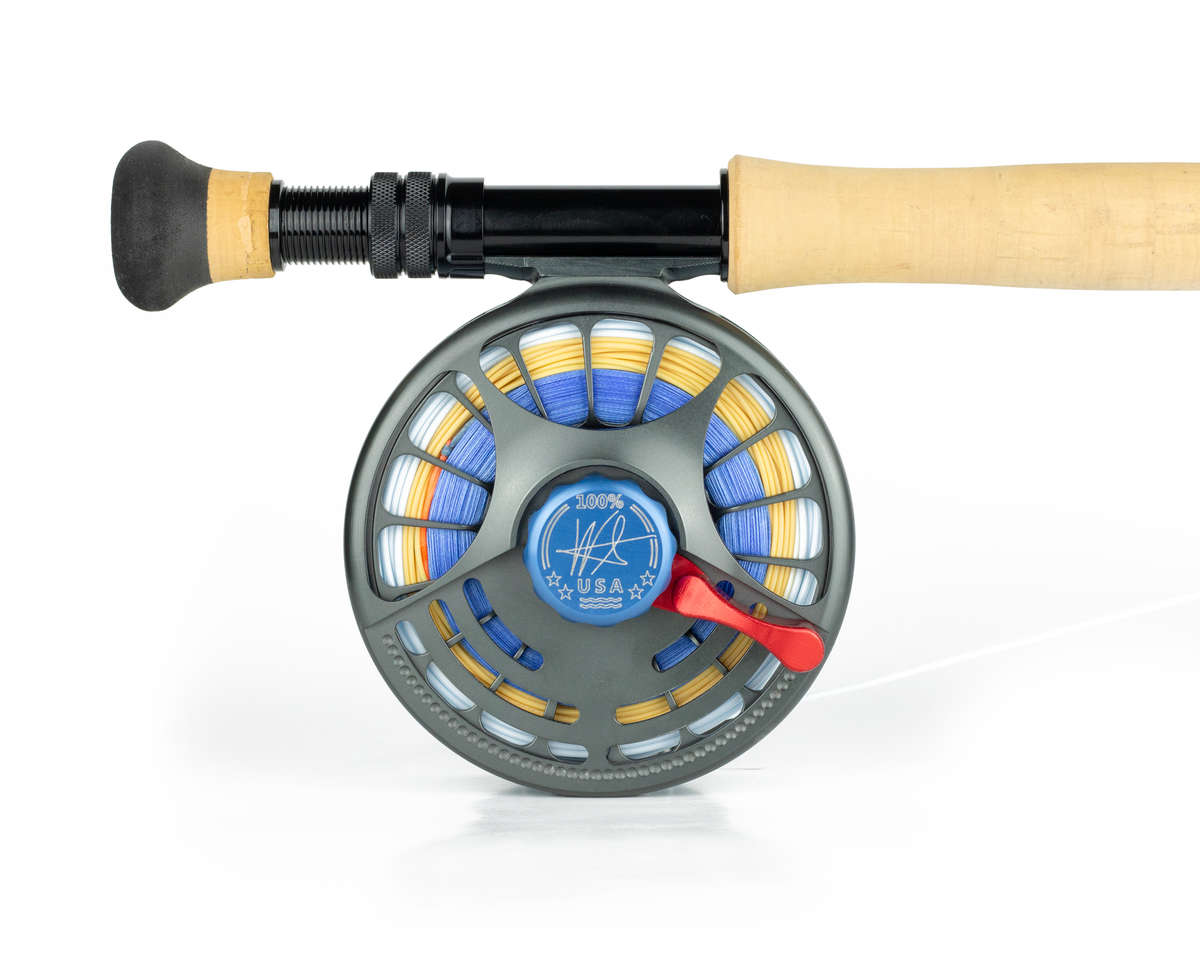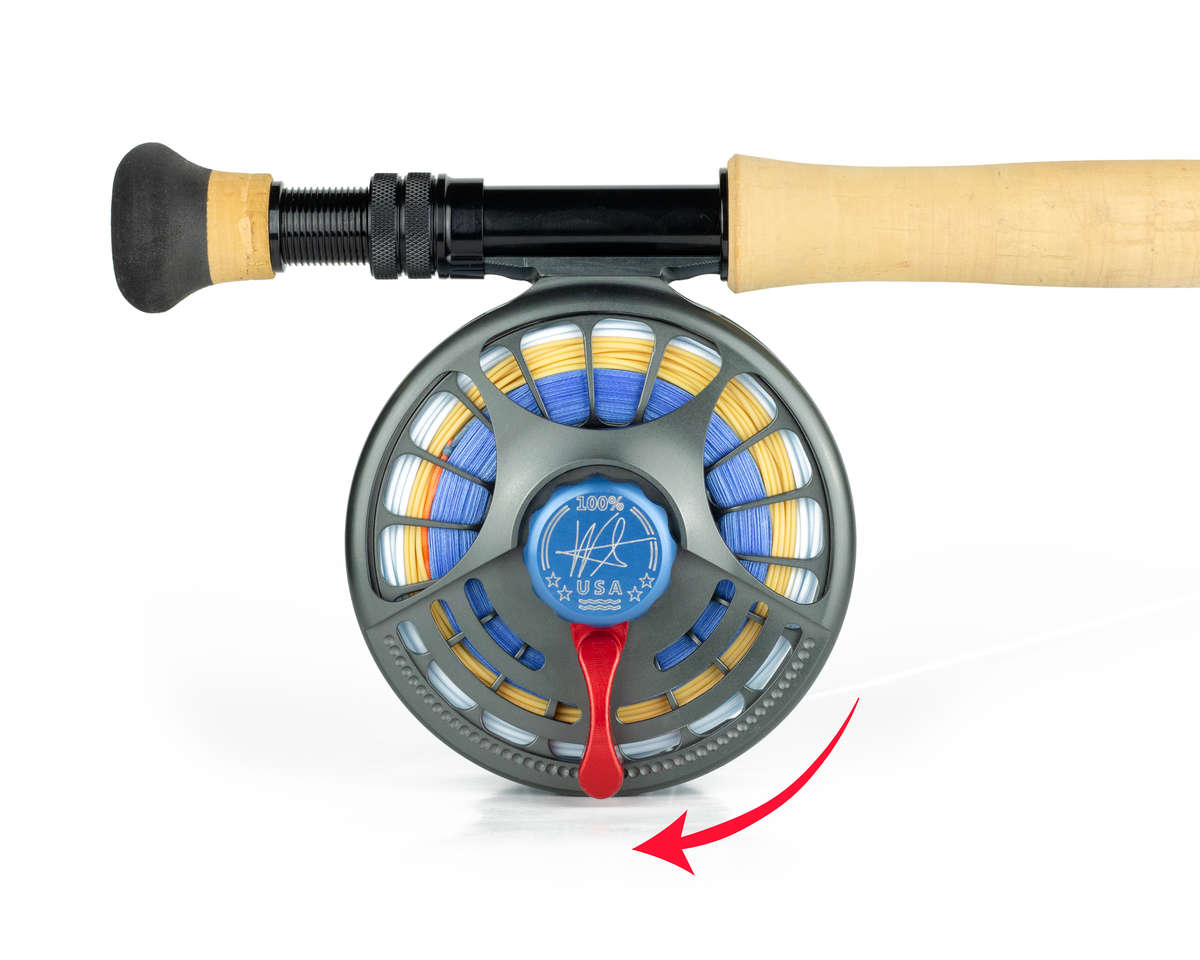 50% of preset Drag Pressure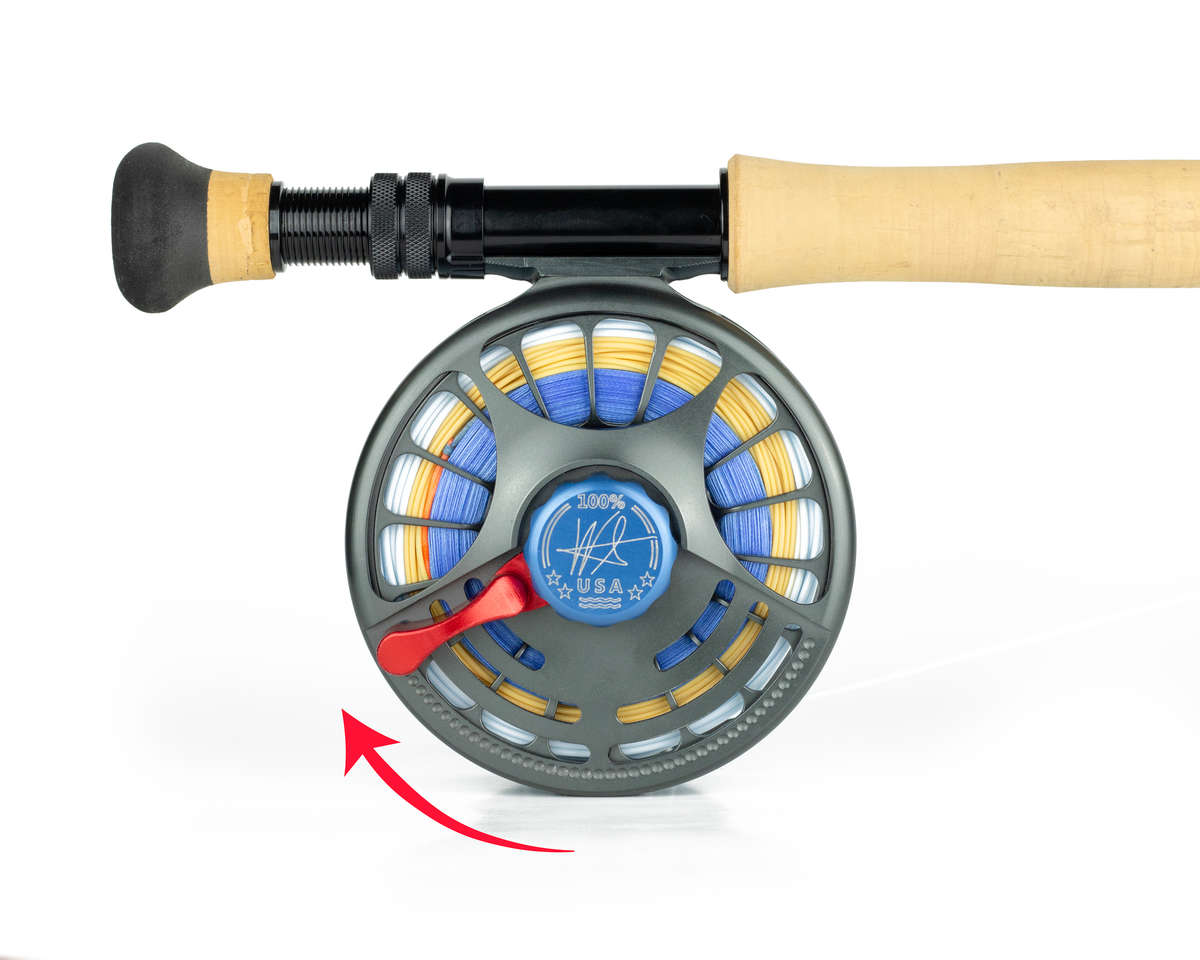 100% of preset Drag Pressure

ASYMMETRICAL SPOOL DESIGN
Reduces bearing friction by over 25%
Lessens stress and torque on shaft while under load
Improves line management by allowing line to naturally lay on the downward facing side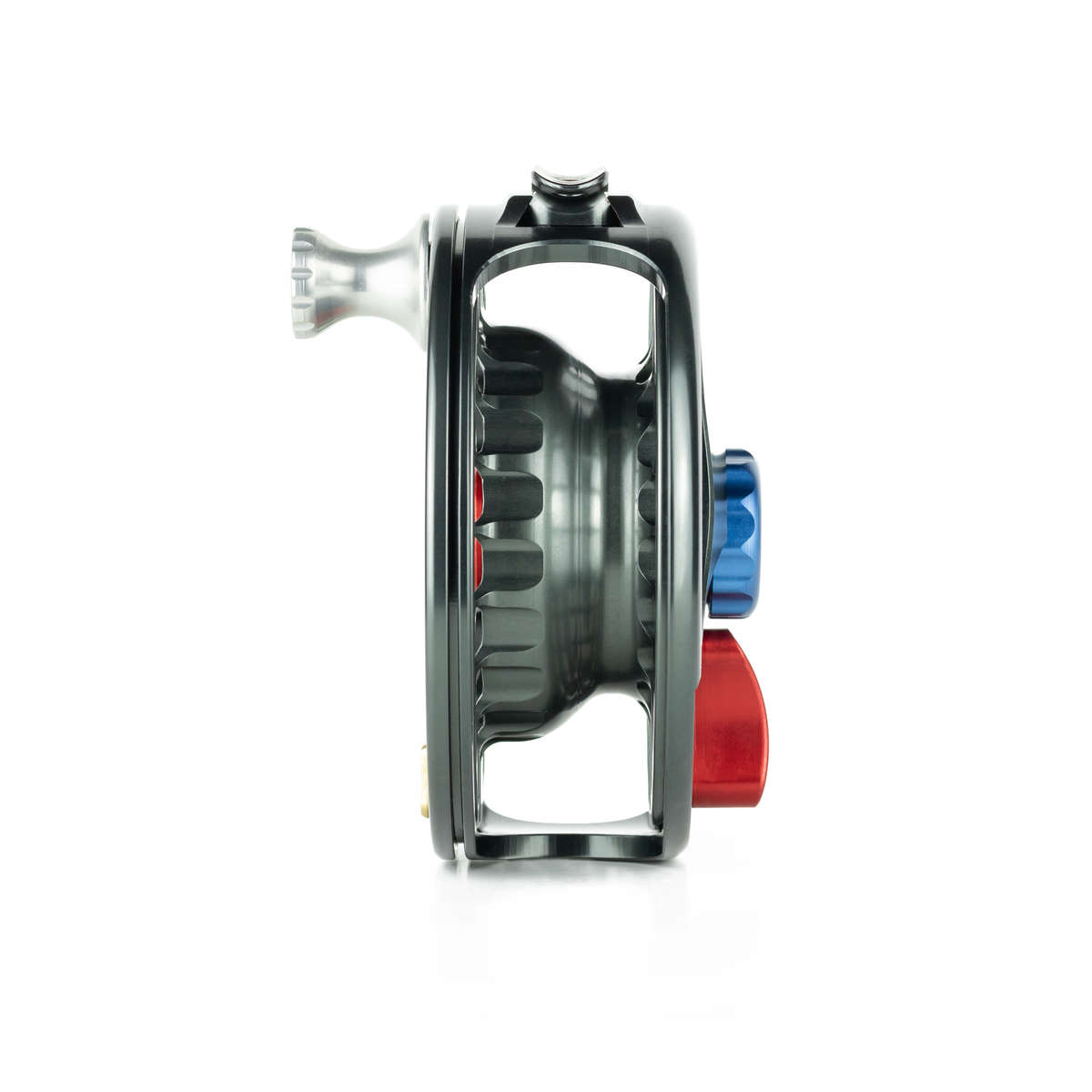 E-CLIP SPOOL FASTENER
We use an E-Clip so you never have to worry about your spool popping off while fighting a fish
HOW TO CHANGE RETRIEVE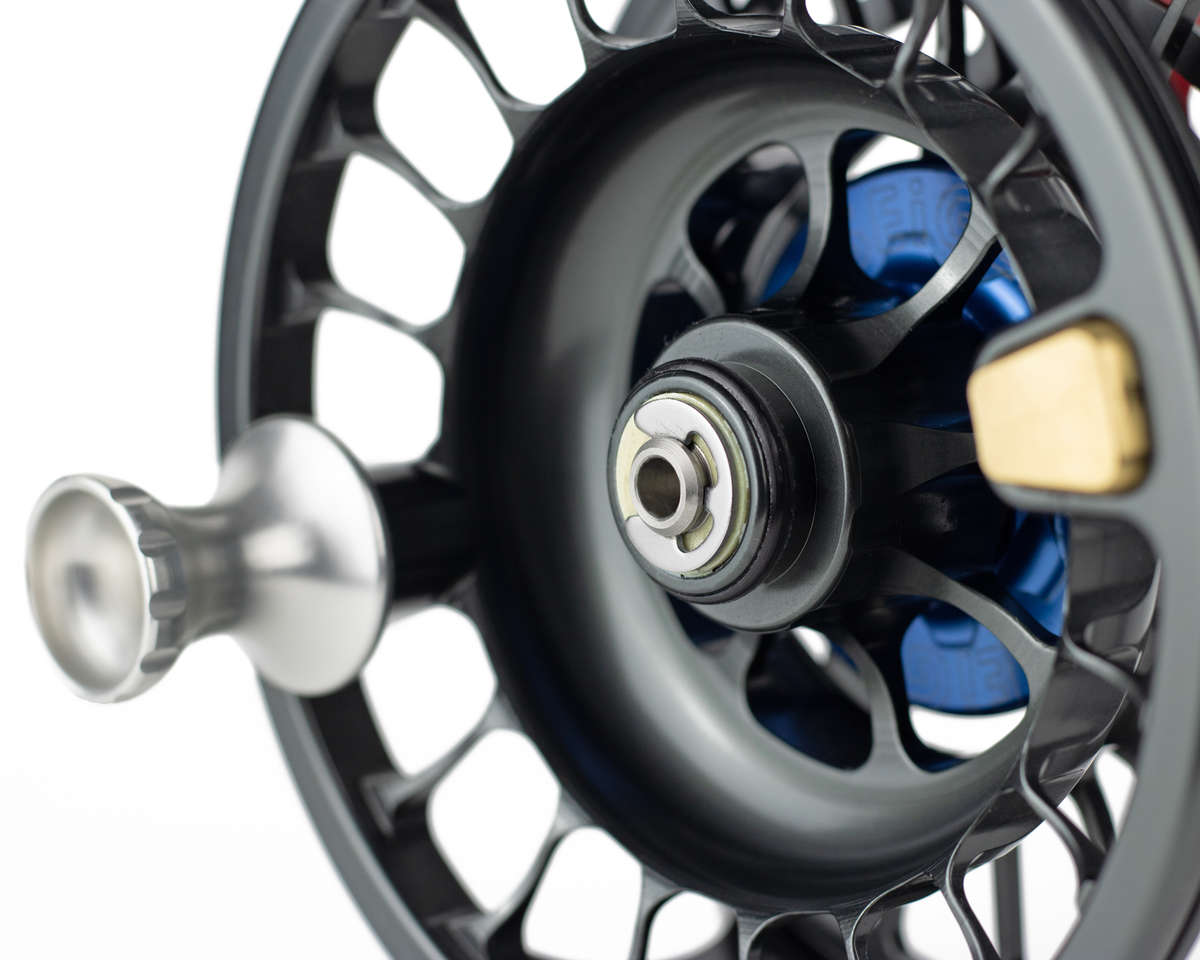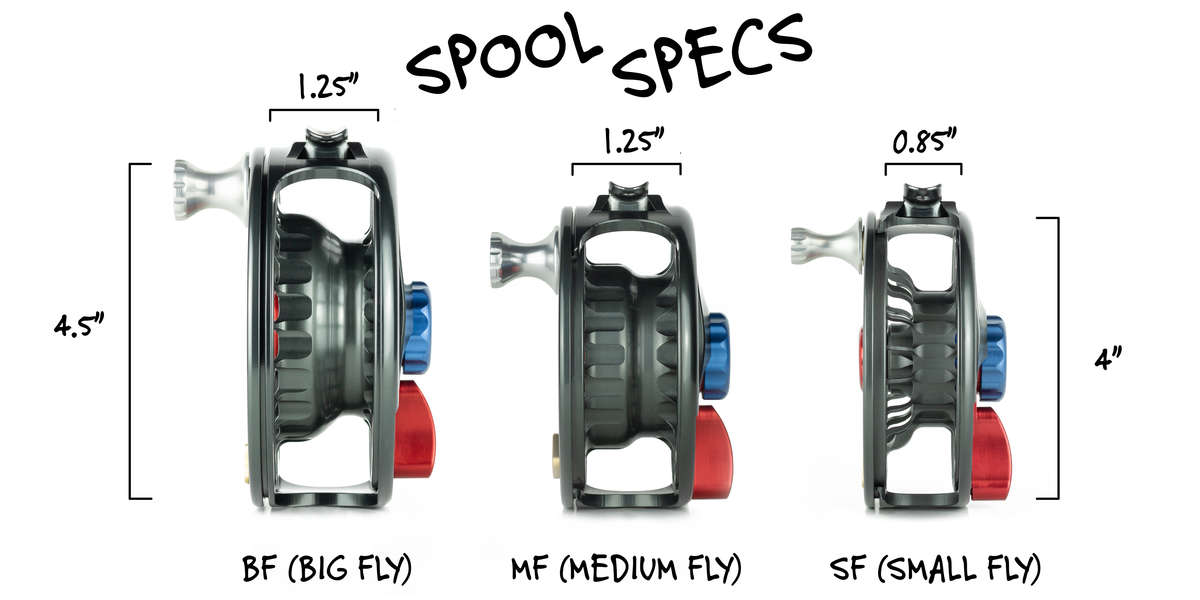 UNPARALLELED CLUTCH SYSTEM
Straight up Big Carbon Fiber and Stainless Steel Plates
Not some fluoropolymer or bark material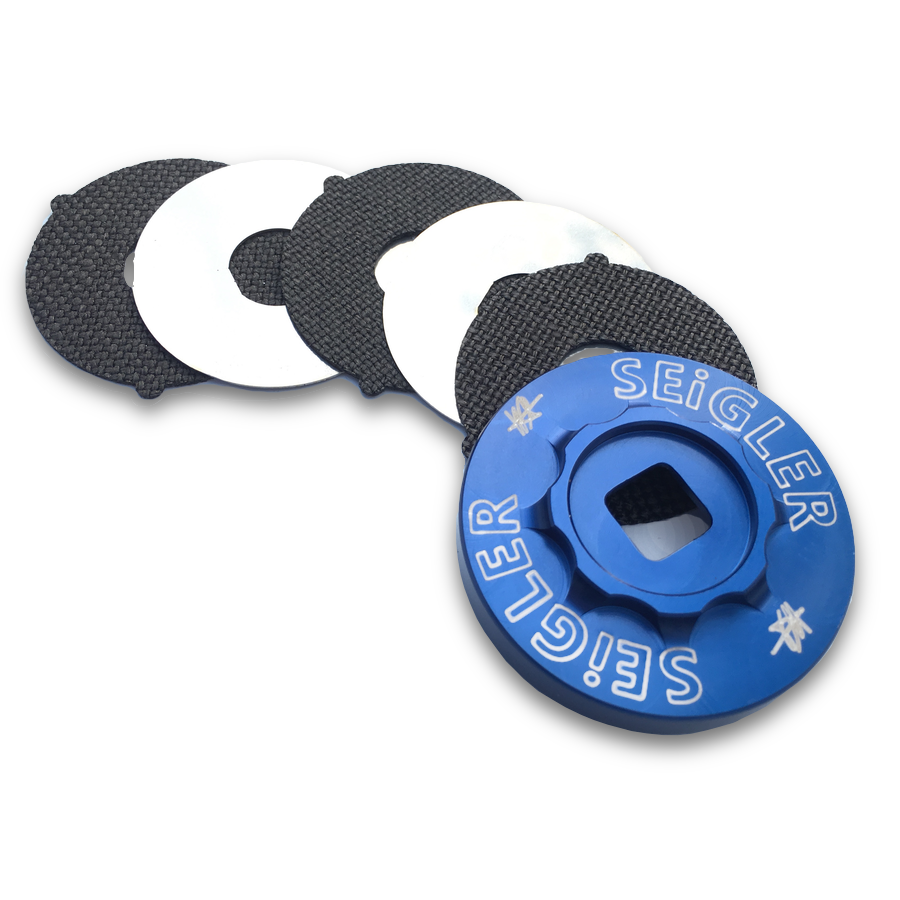 OVERSIZED HANDLE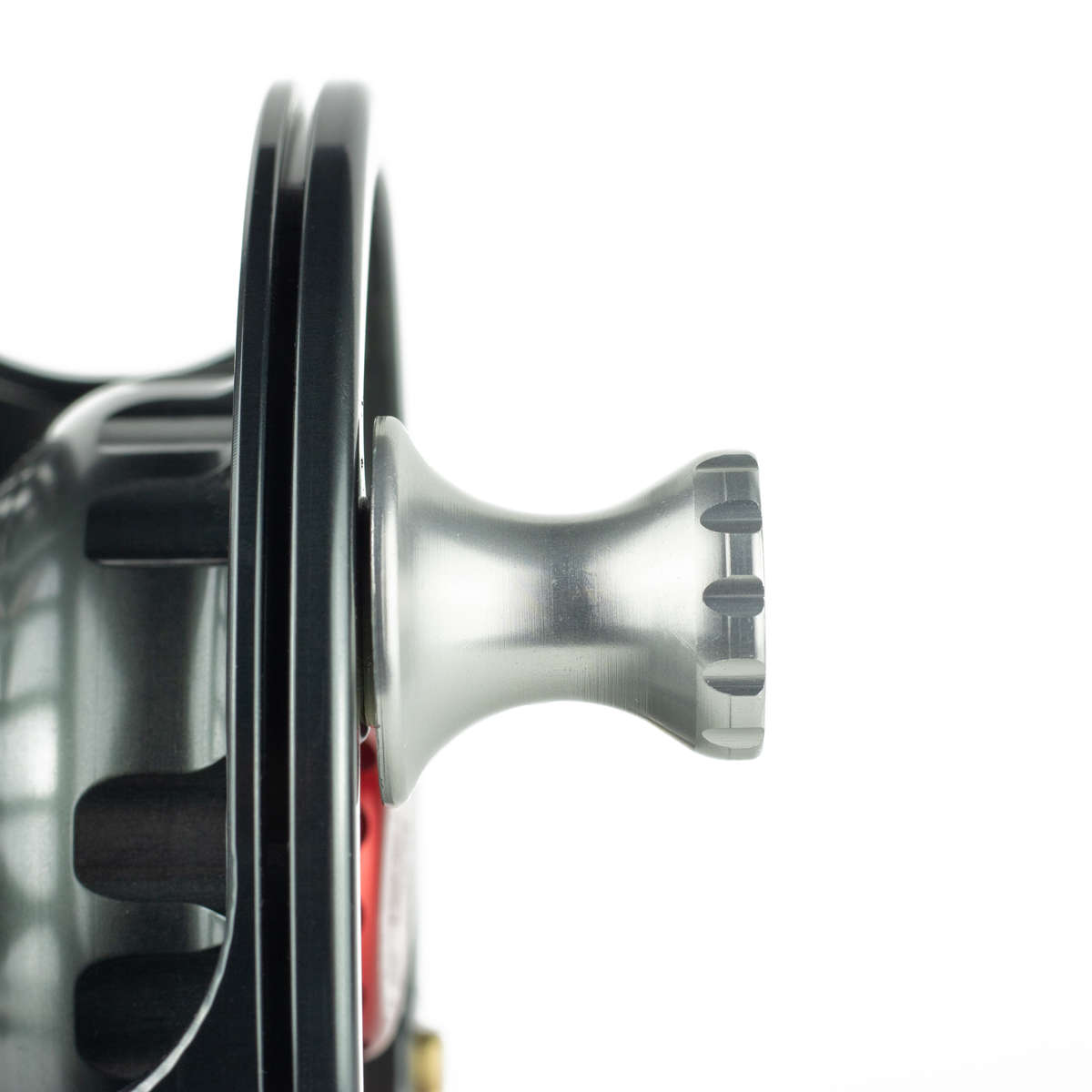 smaller size available upon request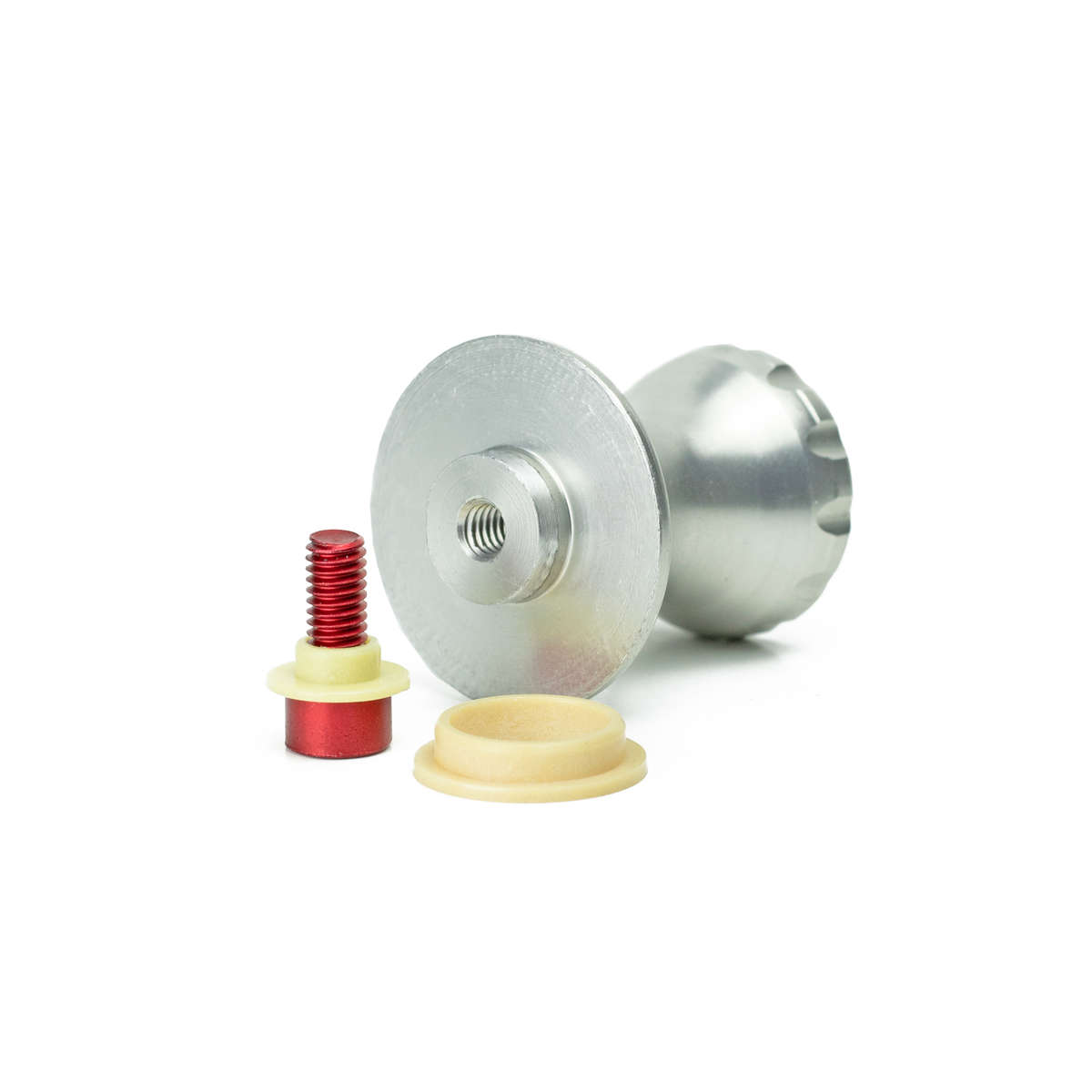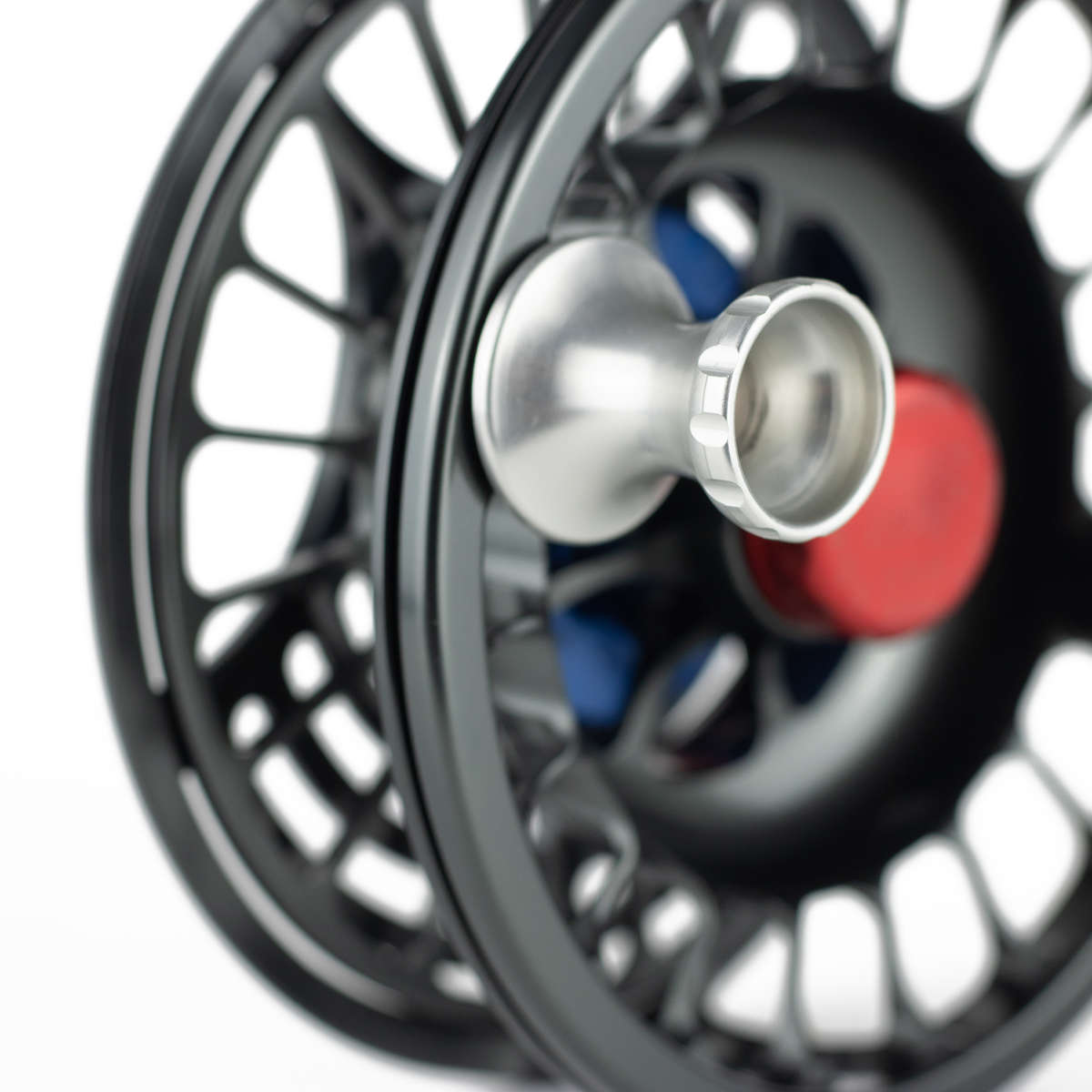 DOVETAIL REEL FOOT DESIGN
Strongest Connection
(unbreakable)
Lowest rod to reel height of any reel
(lessens torque on arm while casting
Easily Replaceable
(comes with extra)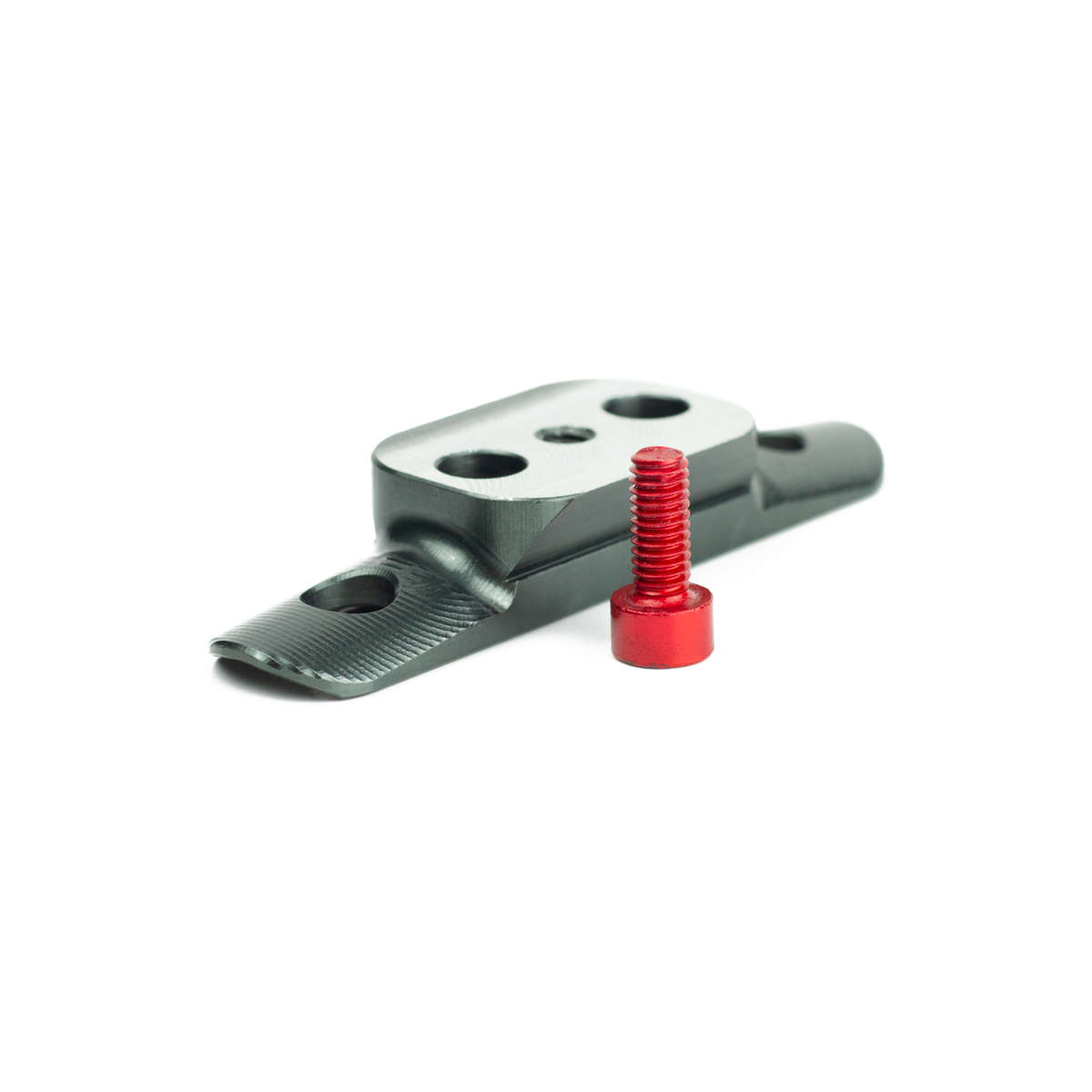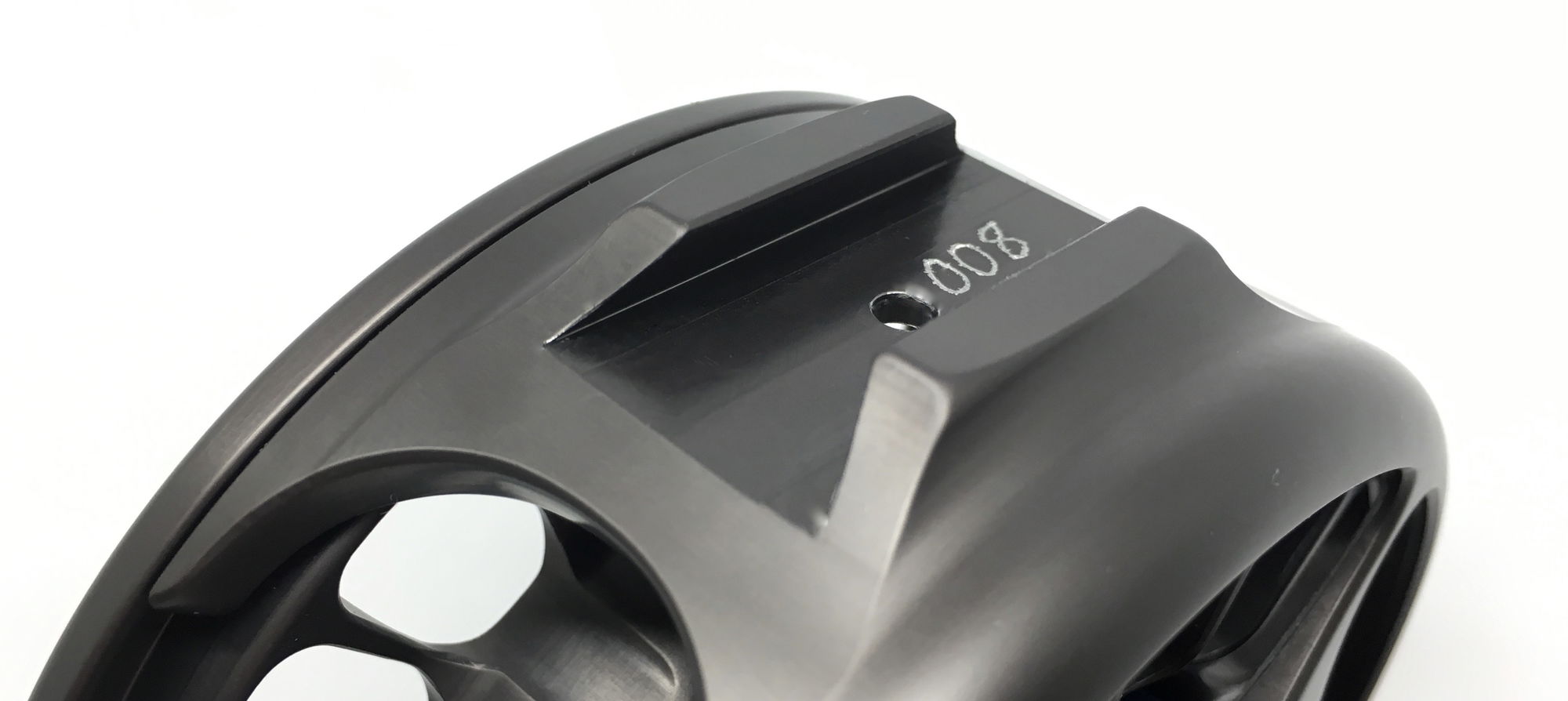 Sliding dovetail assembly occurs when you slide the foot into the socket of the main body of the fly reel. One set screw is then used to locate the correct position.

FIELD SERVICEABLE
Fully capable of field stripping the reel with only a hook & 3mm Allen key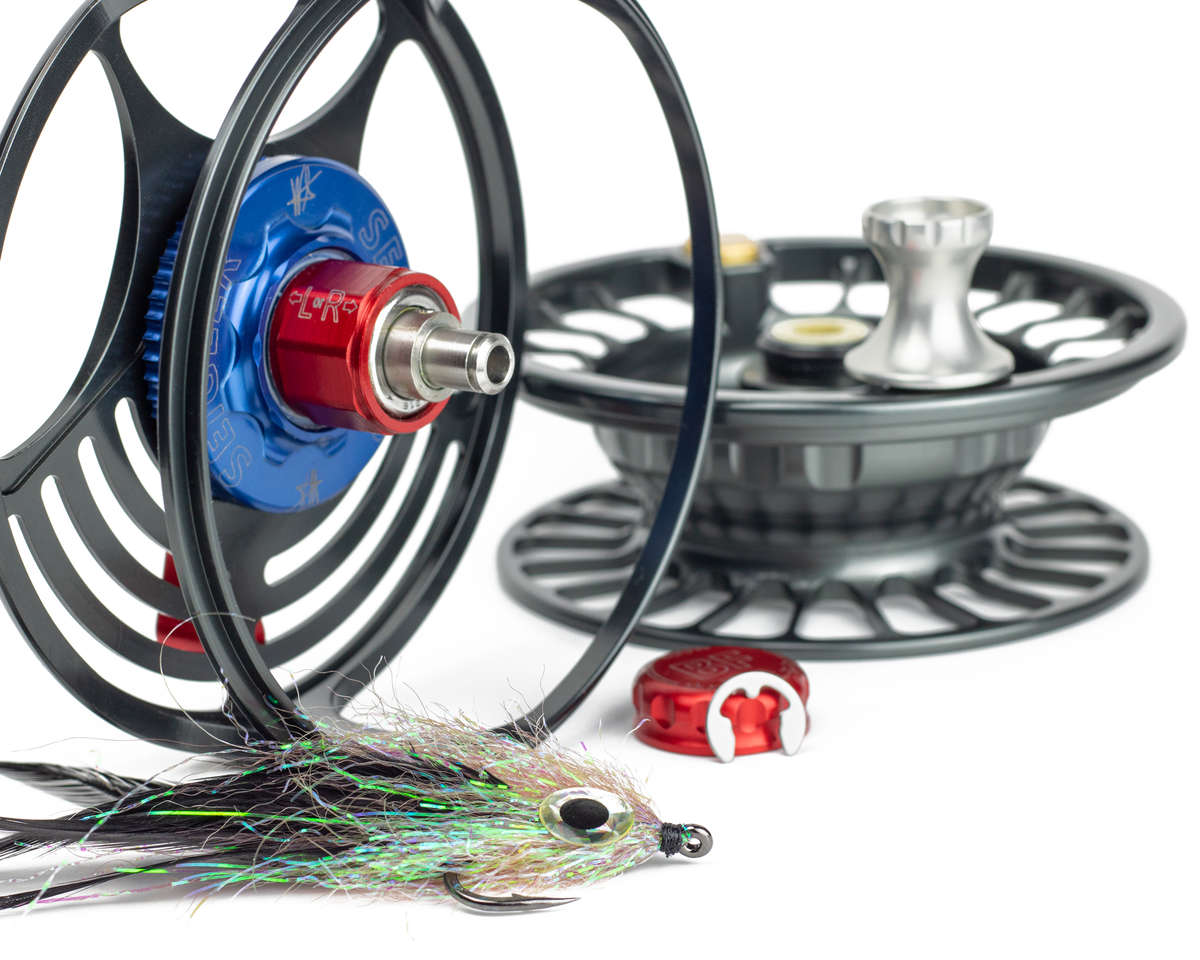 TRAVEL KIT
Includes Extra:
Reel foot and screw, E-clip, O-ring, Cam and Cam Dowels, Spool shaft Dowel, Igus Washer
(every reel comes with a Travel Kit)

THE BOX CHALLENGE