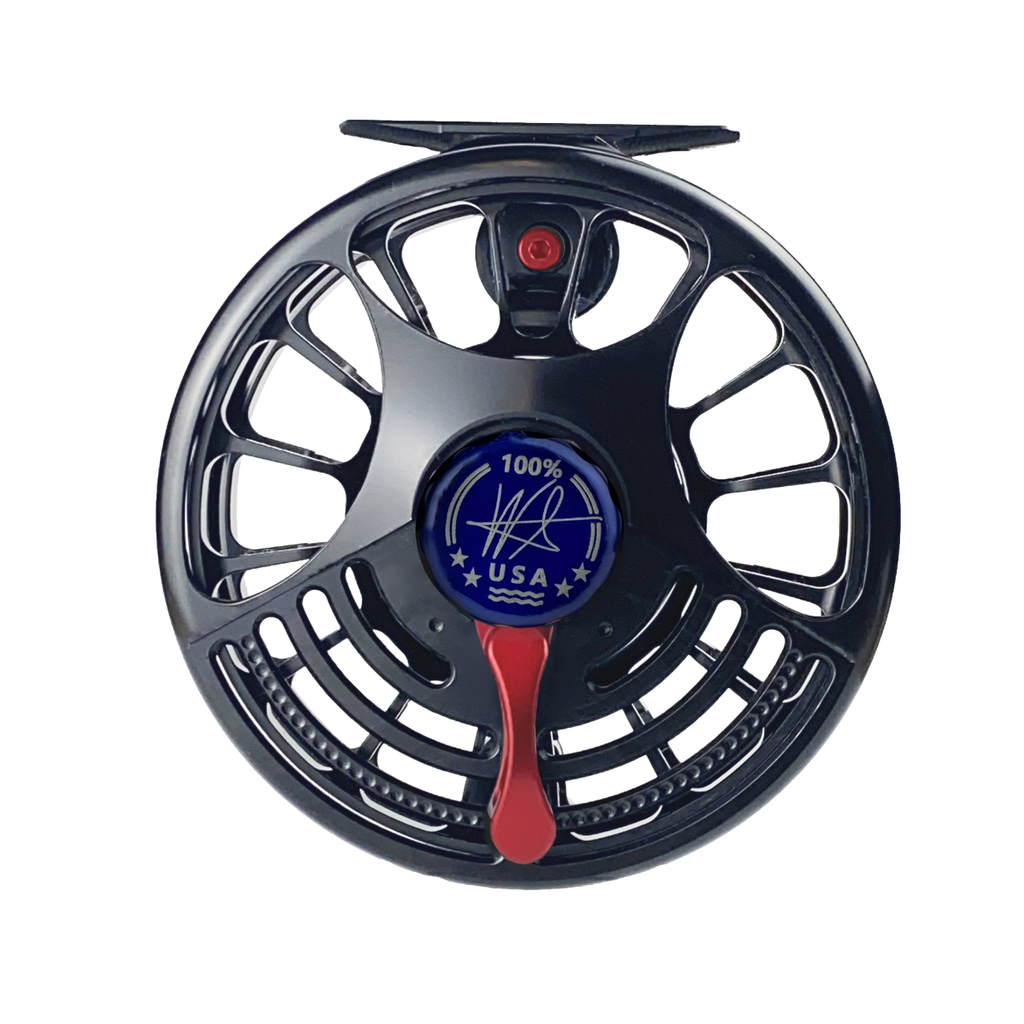 The BFN Saltwater Fly Reel
The BFN Saltwater Fly Reel stands as the pinnacle of excellence for discerning anglers. As our newest model in the saltwater lineup, this reel with its expansive 10-12wt design was meticulously created to accommodate the diverse demands of a broad spectrum of species. Weighing in at a mere 10.2 ounces, it ensures you can cast tirelessly, blending lightweight construction with unwavering power and durability.
The slender .85" spool enhances its appeal, creating a nimble and sleek profile that allows for exceptional line pick-up, paired with balanced angling finesse. Our BFN Saltwater Fly Reel is the quintessence of quality for anglers setting their sights on Snook, Permit, Tarpon, and robust Bones, all designed alongside the best guides in the world.
Features:
-Lever Drag System
-Dovetail Reel Seat
-Full Frame Design
-Asymmetrical Spool
-E-Clip Spool Fastener
-Oversized Handle
-Field Serviceable
*Reel comes with Travel Kit to swap retrieve 
Box Challenge includes: Tuna, Tarpon, Sailfish, and Giant Trevally 
Proudly made in the USA

 Line Weight: 10, 11, 12wt
 Capacity: 175yds #60 Braid w/ 10wt WF line